Guidelines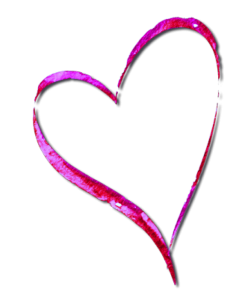 Participating in Community Calls and group forums means you are consenting to giving and receiving loving attention in a way that could bring up some of your own pain–sometimes triggering things outside of the scope of this group. We'll direct you to other resources if that happens.
It also means you agree to abide by our guidelines here, which are necessary to create a safe, supportive place that allows us to heal. If some of this doesn't make sense to you, that's okay! We are all learning this together and there will be plenty of room for that learning curve. 
Do not share what others say outside of this group unless you have permission. (Sharing private information outside of the group, including screenshots, is grounds for immediate termination of your membership.)
Be in your body and in your experience. If you are in need of something, like water or a bathroom break, please get up and get it. If you need to move, move.
Expect to feel discomfort. Recognize that we are pushing the edges of social understanding and practices. For this reason, things may get uncomfortable at times. This is a part of the work. See if you can get a sense of when things get tense and what that is like for you.
Consent is very important. In everything we do, request consent and evaluate your own level of consent.
Do not allow yourself to feel oppressed by the information. Speak these feelings into the space so we can address them.
Speak in first person. No devil's advocating or hypotheticals. There is a specific power that is attained by speaking this way. It brings us up front and personal with our experience and breaks the isolation of it.
Think well of each other. This is so important: Simply thinking well of each other solves many problems and relieves a lot of discomfort.  Discomfort can easily click us into fear. That fear can flip us into critical thinking and sometimes that morphs into negative thoughts about ourselves and the people around us. Take note if that starts to happen. If it does, see if you can practice reminding yourself to think well of each other.
The group is as safe as we make it. Safety is built into the parameters that are laid out in the Community Discussion Guidelines and Permissive Counseling course. If you feel unsafe in the group, let us know (birthmonopoly@gmail.com).
Thank you to Nekole Shapiro of Holistic Peer Counseling for allowing us to adapt her material for this instruction, and her model for our group!
Terms
We lean away from professional titles in the Community group. This is important so that we can relate to each other on the same footing as human beings. It is a protection for everyone within this space. If it is necessary to speak to each other explicitly in our professional roles, we can take those conversations outside the group. (When those conversations happen, members are welcome to invite other members to participate or provide support outside the group.)
You may pause your membership at any time for an indefinite amount of time.  Pausing stops monthly or annual membership payments suspends your access to the resources on this site (courses, etc.) and all other Community resources (group forums, Community Calls).  You will still receive emails and can gain access back immediately upon resuming your subscription at the same rate with which you entered the group.
Either you (the member) or Birth Monopoly, LLC may terminate a membership at any time, for any reason or no reason.  There are no refunds.
We may expand on or change the guidelines and terms as we learn the best way for this group to function.  Your continued use of the community and forums subsequent to any such changes will mean you consent to those changes. If you have  suggestions, please contact us at birthmonopoly@gmail.com.